is it possible to thrive through divorce?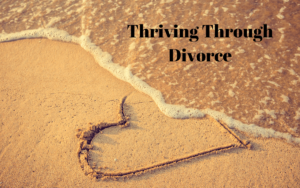 On this episode of The Super Boomer Lifestyle Caren Glasser and Lori Kleiman talk about Thriving Through Divorce.
They cover the following topics:
What does it mean to thrive through divorce?

This can be the best time of our lives, yet we see that for so many women it's a time of struggle. Why?

Struggle – What she believes is the root of our struggle

What is the Modern Minimalist lifestyle? Can you have a bold and adventurous life while adopting a Modern Minimalist lifestyle?
Lori Kleiman has worked for the past nine years coaching women one on one and facilitating workshops. As a positive aging and divorce coach Lori helps women who are struggling with some aspect of aging, Lori has embodied a bold adventurous life, while adopting what she calls a Modern Minimalist lifestyle, and feels her attitude has everything to do with living aligned with what she values most in life.
THRIVING THROUG DIVORCE LIVE STREAM
SUPER BOOMER MOMENTS
Caren's shareable, less-than-140-character quotes:
You can find more shows on CarenGlasser.com
MENTIONED IN THIS EPISODE