Advocating for Effective Leadership
Heather Hansen O'Neill is a woman of many talents. She is an accomplished writer, a sought-after international keynote speaker, and a behavioral expert. With several books under her belt, Heather is recognized for her expertise in advocating for effective leadership and the power of humanity. On a recent interview on The Author's Spotlight she shared insights on her books, her advocacy on effective leadership, and the importance of finding humanity in our daily lives.
We discussed her most recent book, Where's the Office?, which revolves around the concept that the office resides within the leader. The book offers tools for effective communication and enhancing well-being in organizations. Her mission is to help people realize their gifts and reignite their passions.
Changing the World One Good Deed at a Time
The Humanity Project is her passion project focused on finding meaning in darkness by seeking humanity and doing good for the sake of doing good. Heather strongly believes that if more humanity is present in everything we do, things will be better. The Humanity Project aims to build a community focused on sharing moments of humanity and taking action on them.
Click here 👇👇👇  to watch the full show on YouTube.  And while you're there, don't forget to SUBSCRIBE to get new show notifications.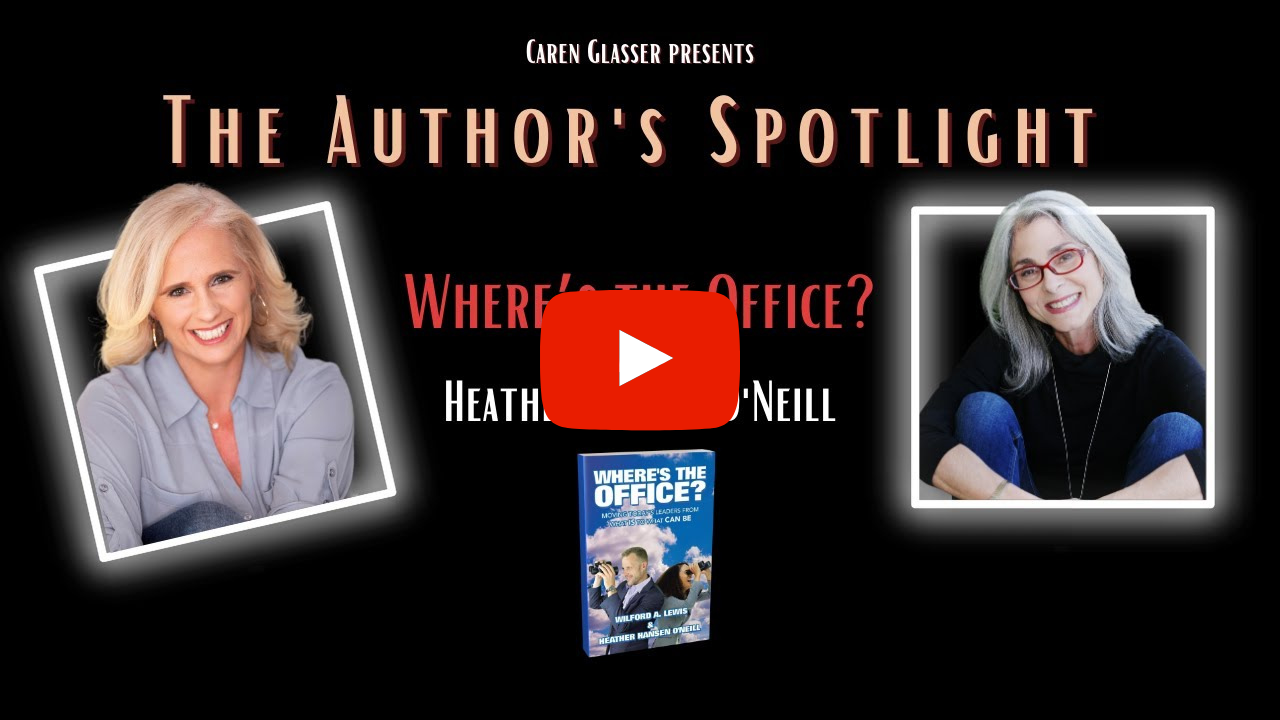 Or download one of our TV Apps:
You can follow Heather here:
LinkedIn:  https://www.linkedin.com/in/heatherhansenoneill/
YouTube: https://bit.ly/SubscribeToHeather
Website: https://heatherhansenoneill.com/
The Humanity Project Facebook group: https://www.facebook.com/groups/437129740734177
IG: https://www.instagram.com/heather.hansen.oneill/
Pick up a copy of the book here: https://amzn.to/3n4ELkP
Some Highlights
[0:00:04] Heather Hansen O'Neill on her journey as an author and co-author of "Where's the Office?" [0:04:07] The importance of understanding oneself in leadership. [0:07:37] On Writing and Coaching Techniques. [0:09:50] On Leadership, Humanity, and Making a Difference [0:15:29] The Humanity Project and the Power of Community
About Heather
Heather Hansen O'Neill is an international keynote speaker, behavioral expert, author of Find Your Fire, Teams on Fire! and coauthor of the new Amazon best seller- Where's the Office? Moving Today's Leaders from What IS to What CAN BE. Heather is also a 2x TEDx speaker, host of the popular podcast From Fear to Fire, and creator of L-FOCUS (Leadership For Our Children's Ultimate Success). She stimulates vibrant energy, focus, and action for those who want to collaborate effectively, lead change, and achieve massive results.