"Never forget how important music has been to life. And that it's as important as breathing and drinking. We have to have it to inspire us." – Dave Koz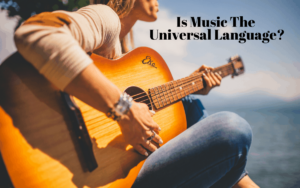 On this episode of The Little White Lie Caren and Dave talk about: Is music the universal language? They cover the following topics:
On the Right Path: One of those great life lessons that comes around every once in a while, that is a great shot in the arm that you're on the right path.  And that magic word authenticity, really firmly stepping into your shoes that you were given.  (See more thoughts about that from Caren's interview with Maura Sweeney)
Creating Your Life: We set up these irrational fears for ourselves that sometimes we make them into these mountains that you can't even possibly scale. You finally say, okay, I'm ready to climb them out. You get to the other side and realize there's no mountain at all.  (Caren speaks with Darla Claire about this on a past interview)
The power of music is to be able to comfort us especially in times of great strife and tumult and where we're at right now, I think that music has become even more important than it has ever been.
In a career that spans more than three decades, saxophonist Dave Koz has racked up an astoundingly impressive array of honors and achievements: nine GRAMMY® nominations, nine No. 1 albums on Billboard's Current Contemporary Jazz Albums chart, numerous world tours, playing for multiple presidents, a Star on the Hollywood Walk of Fame and more. A platinum-selling artist, Koz is also known as a humanitarian, entrepreneur, radio host, instrumental music advocate, and restaurateur.
Live Stream
Super Boomer Moments
Share these "boomer moments" quotes on your social media pages:
"It was such a sense of empowerment to be able to show up fully in my life. Really being a whole person, not two halves of a person."
"Music speaks to those who might not otherwise hear the words, understand what it is. When you hear the music, it's the emotion."
"Imagine what the world would be like without music as an accompaniment, it will be very lonely."
You can find more shows on The Little White Lie
Mentioned in this episode
You can leave a comment on the show below. We'd love to hear from you. Questions? Email us here