Amazon Live Mother's Day Show
Mother's Day and Father's Day are two special occasions that give us an opportunity to express our love and gratitude towards our parents. These occasions are not just about showering them with gifts but also acknowledging their love. It's a wonderful opportunity to show our appreciation and respect for the people who brought us into this world and raised us to be who we are today.
Finding The Perfect Gift
Finding the perfect gift for your parents on Mother's Day and Father's Day can be a challenge. With so many options out there, it's hard to know what will make them feel truly appreciated and loved. My son & I recently hosted an Amazon Live show. We talked about the significance of Mother's Day and Father's Day and encouraged our viewers to appreciate and celebrate their parents. We shared unique and personal gift ideas for both occasions that are sure to make your parents smile. From Lego Icons flower bouquet to scented candles for both men and women, we showcased a range of gift ideas that anyone can appreciate including; Body Restore Steamers, Coffee Makers, and even gift boxes that contain a variety of goodies, including aromatherapy, lotion, and wine tumblers.
Click here 👇👇👇  to watch the full Amazon LIVE!  And while you're there, don't forget to SUBSCRIBE to get new show notifications.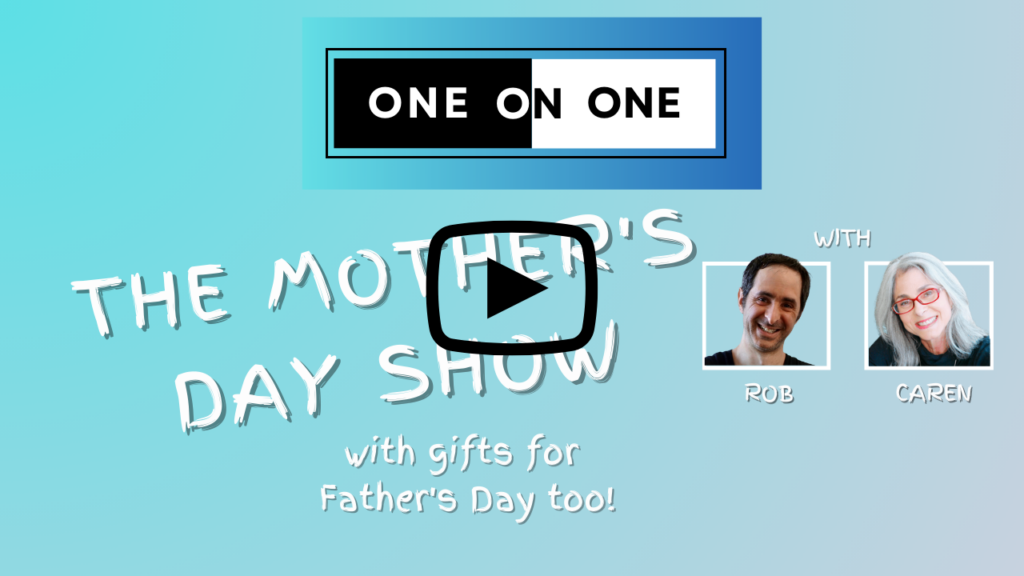 Some Highlights
0:00:26 Amazon Live Mother's Day Show: Celebrating Motherhood with Thoughtful Gifts and Appreciation from Fathers
0:02:23 Gift Ideas: Discussion on Lego Icons Flower Bouquet as a Gift for Mother's Day.
0:04:15 Gift Ideas: Candles
0:09:10 Gift Ideas: Body Restore Steamers, Keurig Coffee, and K-Cups
0:15:05: Unique Gift Ideas for Dads: Star Wars Merchandise and Flashlight Gloves
We hope you enjoy! Don't forget to celebrate your mom and dad this Mother's Day and Father's Day and everyday!