Promises, Promises!
Do you feel like you take care of everyone else first? It gets overwhelming, we know. In the world of self-care and personal growth, promises and prioritizing oneself are significant concepts.  In this season's final episode of Uncorked Live, Mel Greenberg and I reflected on our Uncorked Live! journey. We shed some light on the importance of keeping promises and learning to say no. We also talked about the challenges in putting oneself first, particularly as women who often put others' needs before our own.
Meet our new partners
We introduced our new partner, Hall Winery, in the Napa Valley. We did a tasting of  Ellie's wine, a delicious Cabernet Sauvignon which is named after one of the owners, Craig Hall's, mother. The bottle design features owl artwork designed by Ellie symbolizing wisdom, transformation, good luck, and self-actualization. We especially like that the winemaker, Megan Gunderson, is a woman. In addition, the winery is LEED certified and focuses on sustainability which means Hall Wines are crafted with perfection and have received several 100 point perfect scores. You can pick up a bottle (or 3) of 2018 HALL ELLIE'S CABERNET SAUVIGNON HERE. Use promo code "Uncorked" to receive 10% off your order. If you order 6 the shipping is only $1!
Click here 👇👇👇  to watch the full show on YouTube!  And while you're there, don't forget to SUBSCRIBE to get new show notifications.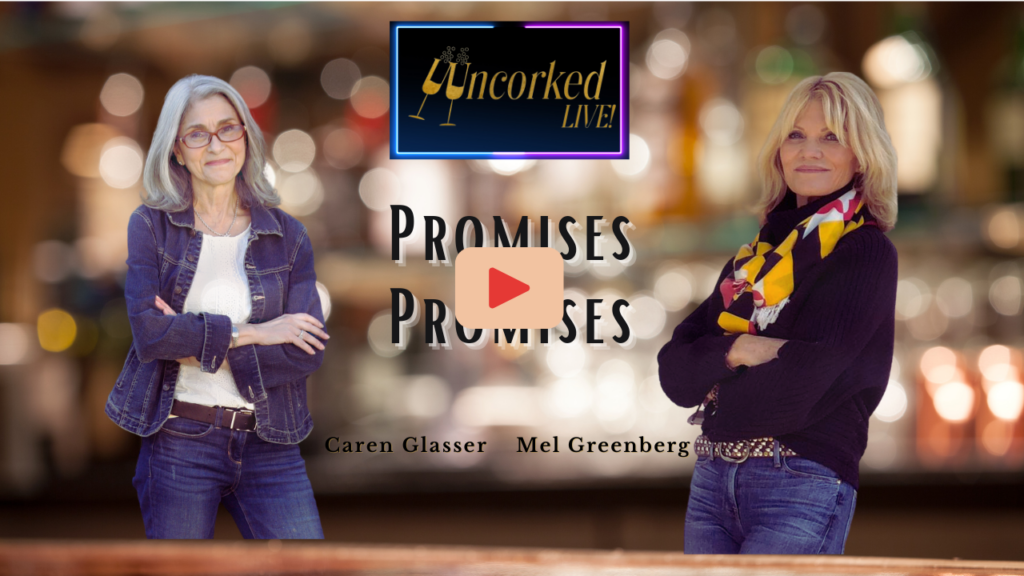 Or watch on one of our TV Apps:
Some Show Highlights
[0:02:44] – Respecting and Honoring Strengths and Weaknesses in Relationships.
[0:04:26] – Setting Boundaries and Taking Care of Yourself Professionally.
[0:07:06] – Managing Commitments and Promises Professionally
[0:10:14] – Discussion on Fitness and Personal Promises with a Side of Wine
[0:12:31] – Wine Review: Hall Winery's Ellie Cabernet Sauvignon – A Perfectly Crafted Luxury Wine with Sustainability in Mind
[0:24:19] – Fame, Humility, and Favorite Things