"It's about aging with optimism and keeping a positive mindset as you get older. It's not that challenges aren't going to come along. It's not that things aren't going to happen. It's being able to have a positive mindset about it and keeping your, keeping your brain healthy and keeping your brain vital."  –  Molly Watts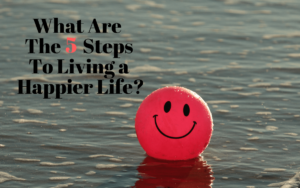 On this episode of The Little White Lie Caren and Molly talk about "What are the 5 daily steps to living happier?" They cover the following topics:
Reading & Internet: "You don't even have to go outside the planet to learn something new every day. Open up some of the pages so you can see them." (See more thoughts about that from Caren's interview with Cindy Joseph.)
Pro-Aging: Offset some of the natural aging. Everybody's going to have senior moments, right? That's, part of aging that's inevitable, you can do a lot prevent too. (See more thoughts about that from Caren's interview with Veronica Crystal-Young,)
Brain Power:  "Using your brain every day.  This is something that has been proven to actually help prevent cognitive decline, help prevent dementia, help prevent the onset of Alzheimer's".
Molly Watts is the Co-Creator and Founder of "Five for Life and the Five for Life Planner".
Live Stream
Super Boomer Moments
Share these "boomer moments" quotes on your social media pages:
"You are just simply never too old."
"Don't close your eyes. Keep them wide open. You never know what's going to cross your path."
"Whether you're starting at 50 or 60 or even 80, you can prevent injury and your loss of mobility just simply by moving every day."
You can find more shows on The Little White Lie
Mentioned in this episode
Articles:
Email: molly@fiveforlife.co
Website: https://www.fiveforlife.co/
Social Media
Podcast:  
Bonus Offer: 
Five for Life Journal: www.shop.fiveforlife.co Use code: Superboomer for 15% off.
You can leave a comment on the show below. We'd love to hear from you. Questions? Email us here