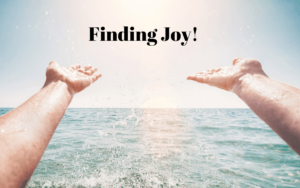 On this episode of The Super Boomer Lifestyle Caren and Joan Ryan talk about Finding Joy!
They cover the following topics:
How do you go about finding joy in today's world and move beyond the fear by listening to that voice inside of you.

How do you move beyond the fear?

What was it like taking a big leap and moving to New York as a performer?
Joan Ryan is an actor, singer, producer and Winner of Broadway World's Cabaret Artist of the Year. Joan's 4 octave range led to her recent Carnegie Hall show and the Lincoln Center. She originated the role of Judy Denmark/Ginger Del Marco in the cult favorite Ruthless! Fans all over the country have seen her in leading roles in Les Mis, Little Shop of Horrors, and Footloose. Television audiences know Joan from her role on the long running series "Saved By The Bell" and two years on "The Young And The Restless". Variety shows include Forever Young with Jason Alexander and One Night Only with Steve Carell, Forest Whitaker and Eric McCormack.
LIVE STREAM
SUPER BOOMER MOMENTS
Caren's shareable, less-than-140-character quotes:
You can find more shows on CarenGlasser.com
MENTIONED IN THIS EPISODE