Finding Your Fire with Heather Hansen O'Neill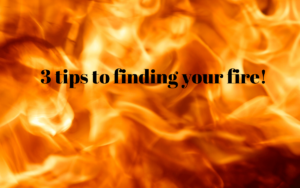 On this episode of The Super Boomer Lifestyle Caren Glasser and Heather Hansen O'Neill talk about Finding Your Fire.
They cover the following topics:
How do you go about finding your fire? In other words, can you really be an Igniter of Inner Fire? Sometimes it involves removing something so they can see it. Sometimes it just is a refocusing, but other times it's just fanning the flame that's already there to make it bigger.
How do we become aware of and honor our intuition and energy?
Heather's podcast: From Fear to Fire. We discuss what is it and who is it directed toward.
One tip she shared: Be aware of and honor your intuition and your energy. They will guide you in the right direction.
I asked Heather why she does what she does. She said: I see amazing people with incredible ideas, skills, and potential. They stop themselves because of fears, beliefs, assumptions and judgments that block them from success. I also find great joy in helping them discover and share who they were meant to be.
Heather Hansen O'Neill is a speaker, author, adventurer and entrepreneur. She is also a podcast host using her action-packed experience to Fire Up audiences. She stimulates vibrant energy, focus, and action for those who want to collaborate effectively, lead change and achieve massive results.
Finding Your Fire LIVE STREAM
SUPER BOOMER MOMENTS
Caren's shareable, less-than-140-character quotes:
MENTIONED IN THIS EPISODE