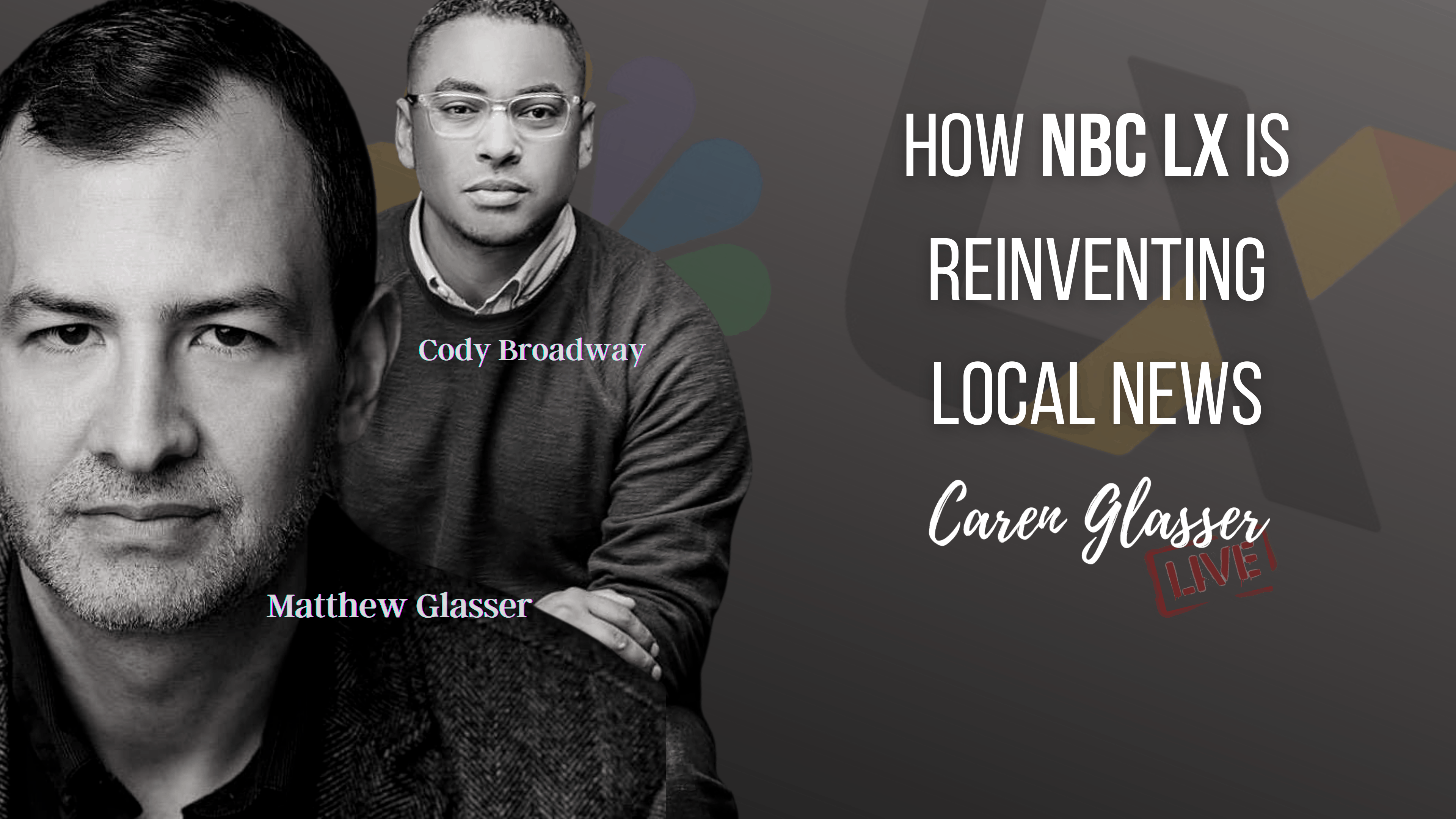 On this episode of Caren Glasser LIVE! Caren talks with Managing Editor, Matthew Glasser and Visual Storyteller, Cody Broadway about how NBCLX is reinventing local news.
They cover the following topics:
Why did NBCUniversal create NBCLX?
What makes NBCLX different than other media outlets?
What can people expect when watching NBCLX?
You can view NBCLX content everywhere – on TV, online, on mobile devices – Why is that so important? Let's take a look at the site: LX.com
What was it like launching a new network during a pandemic and a time of great social unrest?
Matthew Glasser is the managing editor of NBCLX, a new NBCUniversal Owned Television Station news network. Previously, he was the Executive Producer of Investigations & Enterprise at NBC Boston and New England Cable News. Matthew was also the Executive Producer of Special Projects, Politics & Investigations for NBC Connecticut, and an investigative and medical producer for KNBC in Los Angeles. He was the creator and show-runner for two national reality healthcare shows, and he has extensive experience in media, communications, and marketing. He has a Master's in Broadcast Journalism for the University of Southern California and a Bachelor's in Public Policy from Occidental College.
Cody Broadway is an 8-time Emmy award-winning storyteller who has won Emmys in both the Heartland and the Lonestar chapter. Most recently, he was named in the 20 Under 40 Class of 2019 in West Texas. His stories have been featured from local TV to international film festivals worldwide, to now NBCLX, where he is a visual storyteller. Cody takes a cinematic approach to every story he tells. From music to the visuals, every story presents a unique experience.
LIVE STREAM
Caren Glasser LIVE! Quotes
Caren's shareable, less-than-140-character quotes: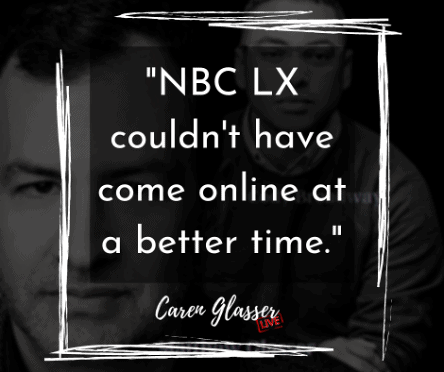 You can find more shows on CarenGlasser.com
Social Media:
IG: @NBCLX
FB: NBCLX
Twitter: @NBCLX