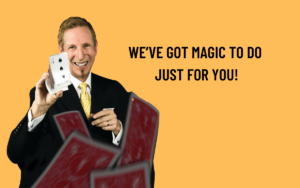 On this episode of Caren Glasser LIVE! Caren and Rick Gerber, The Magic Guy, talk about Magic.
They cover the following topics:
How to pivot in today's new normal as well as how to make what you are doing work now!
What it was like being the youngest performer at the Magic Castle
Opening for Frank Sinatra and Jay Leno and performing for President Reagan, King Juan Carlos of Spain, Sir Elton John, and other mega-stars in the entertainment world.
Rick has been performing magic worldwide for Budweiser for over 30 years. He is their 2nd longest running entertainment marketing promotion in the company's history (#1 is the Clydesdales'). He has performed in over forty-thousand bars and clubs around the world. In addition, he was the youngest performer at the Magic Castle at 10 years old. He also was the youngest headline performer for Princess Cruises at 18 years old. Rick is a sought-after trade show, sales meeting and VIP hospitality performer for many Fortune 100 companies. He has also performed to sold out audiences in all 50 states and over 35 countries. His new Interactive Virtual Magic Show – Happy Hour… No mask required, is in high demand for both companies and private shows.
LIVE STREAM
Caren Glasser LIVE! Quotes
Caren's shareable, less-than-140-character quotes:
You can find more shows on CarenGlasser.com
Social Media:
Website: www.rick-gerber.com
YouTube: Rick Gerber – The Magic Guy
LinkedIn: RickGerberMagic
Subscribe to learn more about Rick's new Interactive Virtual Magic Show – Happy Hour… No mask required: https://mailchi.mp/rick-gerber/zoom-shows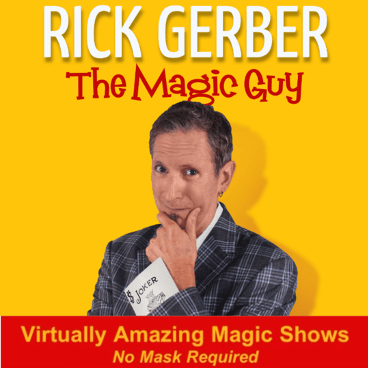 Check out these popular live Facebook shows:
Is Music The Universal Language?
How To Own Your Fear And Fuel Your Future!
You can leave a comment on the show below. We'd love to hear from you.
Questions? Email us at caren@carenglasser.com