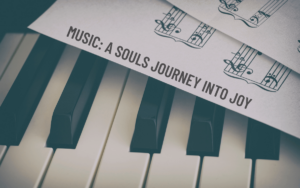 On this episode of Caren Glasser LIVE! Caren and Master Vocal Coach Lisa Harrison talk about your journey into joy and how music touches the soul and communicates in a way that all can understand.
They cover the following topics:
What a master vocal coach does
How music is the souls journey into joy
Why she says singing is a physical sport
Lisa's new musical. She sings for us!
All about The Walton's. What it was like to be on the show.
A Little About Our Guest
Lisa Harrison is a Singer, Songwriter, Actor and Vocal Coach. She has toured the world singing and co-starred on The Waltons as well as other films, TV and Theatre. In addition, Lisa is a voiceover artist who can be heard in commercials, TV, Films, and Animation. As a Master Vocal Coach she works with people who want to stretch, want to increase their range or who've had vocal problems.
MUSIC: A SOULS JOURNEY INTO JOY LIVE STREAM
Caren Glasser LIVE! Quotes
Caren's shareable, less-than-140-character quotes:
You can find more shows on CarenGlasser.com
Social Media:
Website: www.lisaharrisonvoice.com